Taco Hut
600 E. 30th
Hutchinson, KS 67502
Taco Hut
(620) 665-8541

Facebook Page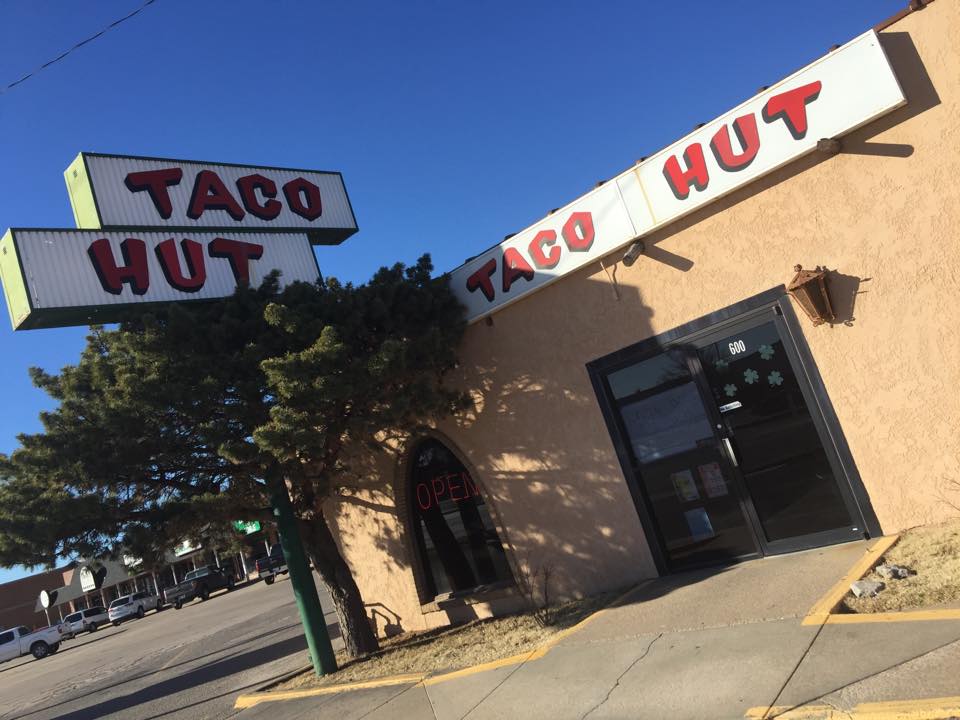 ---
Description
Taco Hut was opened in the summer of 1970 in Hutchinson and has remained locally owned since.
At Taco Hut, we pride ourselves in making food that is fresh and local, unlike many other fast food restaurants. Cooking from scratch with fresh ingredients, we are able to provide a consistent flavor that our customers have come to love, without the use of preservatives.
Some homemade favorites are our beans, salsa, rice, meat, and sauce, just to name a few. We also have unique spices that provide a unique flavor, all our own.
That isn't where it ends. We buy our produce locally to provide freshness the customer can taste.
Stop by for a healthier fast food experience.
---
Taco Hut Items