Toy Depot
127 S. Main
Hutchinson, KS 67501
Toy Depot
(620) 259-8284

Facebook Page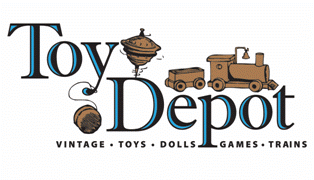 ---
Description
The Toy Depot is a vintage toy store located at 127 South Main Street in the Historic Antique District of Downtown Hutchinson. We sell a variety of items, including: Lionel Trains, G.I. Joes, Tonka Trucks, Barbies, Fisher Price, Toy Tractors, Marbles, Tinker Toys, Cap Guns, Board Games and much more. Please visit the Toy Depot for all your vintage toy shopping.
Holiday Hours in November and December: Monday - Saturday 10 a.m. - 5 p.m.
Hours January through October: Thursday - Saturday 10 a.m. - 5 p.m.
---
Toy Depot Items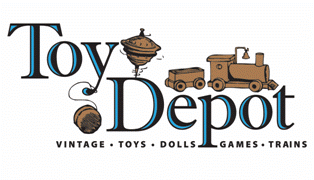 Retail Value: $25.00
Your Price: $12.50
Sold Out