Chick-fil-A
1809 E. 17th
Hutchinson, KS 67501
Chick-fil-A
(314) 780-4674

Facebook Page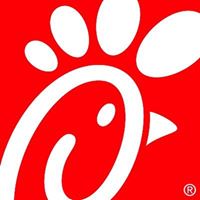 ---
Description
1. FOOD IS HANDMADE DAILY
*Fresh, simple ingredients
*No added fillers or hormones to our whole chicken breasts
*Produce delivered fresh several times a week
2. BETTER RECIPES
Eating well on-the-go is a challenge. Chick-fil-A offers balanced options
*New menu items include "egg white grill" and "superfood side"
*Removal of high frutose corn syrup and artificial dyes and colors from sauces and dressings
*Reduction of sodium by 8 percent across 25 menu items and up to 50 percent
on others
3. WE'RE PART OF OUR CUSTOMERS' LIVES AND THEIR COMMUNITIES!
Chick-fil-A is proud to invest in local schools' sports and classroom activities to arouse
interest in local causes
4. PARENT FRIENDLY MENUS INCLUDING HEALTHY CHOICES
5. WE CATER TOO!
*Chick-N-Mini trays
*Chick-fil-A nugget trays
*Hot chick-n strips trays
*Grilled chicken cool wrap trays
*and much more!
---
Chick-fil-A Items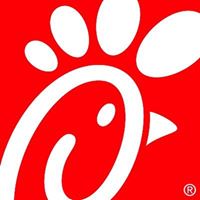 Retail Value: $10.00
Your Price: $8.00
Sold Out